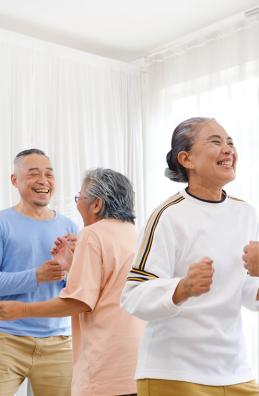 Adult Program, General
Creative Aging: Concerts in Motion
Listen, enjoy, learn, and explore! Join Queens Public Library and Concerts in Motion (CiM) for an hour of high-quality music and engaging conversation, presented by one of CiM's talented and kind professional musicians. Participants are welcome to ask questions and chat with the musician about their art! Nov 9, 2023 01:00 PM GENRE: Classic Hits, Pop/Rock/R&B MUSICIAN: Boris Pelekh (guitar, voice) Join on Zoom:
https://queenslib.org/3YLaqXg
Meeting ID: 856 2064 2030 Passcode: 729148
DATE & TIME
Dec 7, 1:00pm - 2:00pm
LOCATION
Virtual
AUDIENCE
Seniors
Other Dates & Locations
Adult Program, General
Jan 11, 1:00pm - 2:00pm
Virtual
Creative Aging: Concerts in Mo...