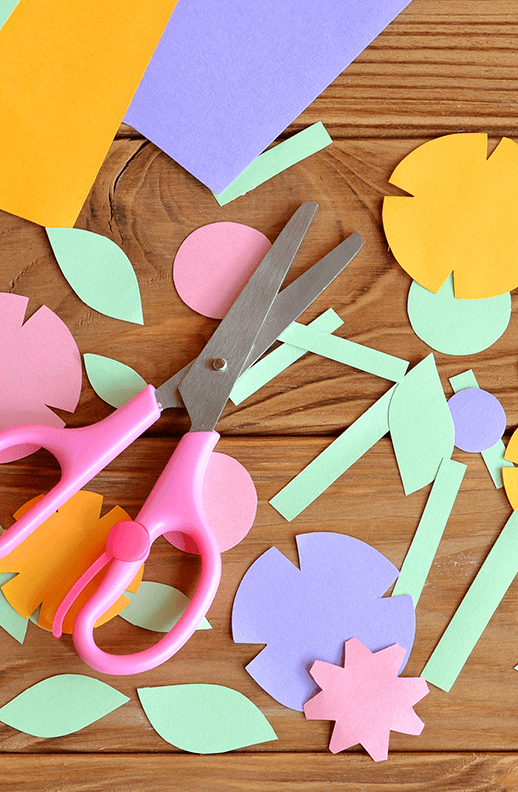 Crafts
Saturday Craft Series
Enjoy simple crafts every Saturday! Sign up here to join the fun:
https://www.eventbrite.com/e/saturday-craft-series-tickets-125523196259
Saturday, January 16th Join us to make a Multicultural Hands Wreath for Martin Luther King Jr. Day and share a story about the great historical figure. Materials needed (supplied in giveaway craft kit for pick up at Langston Hughes): 4 9"x12" sheets of multicultural construction paper, 1 paper plate, glue, 2 paper clips, pencil.
DATE & TIME
Jan 30, 1:00pm - 2:00pm
LOCATION
Virtual
AUDIENCE
Family
Registration Not Required
Other Dates & Locations
Next 30 Days

3
Any Time

18
Crafts
Feb 6, 1:00pm - 2:00pm
Virtual
Saturday Craft Series
Crafts
Feb 13, 1:00pm - 2:00pm
Virtual
Saturday Craft Series
Crafts
Feb 20, 1:00pm - 2:00pm
Virtual
Saturday Craft Series
Crafts
Feb 27, 1:00pm - 2:00pm
Virtual
Saturday Craft Series
Crafts
Mar 6, 1:00pm - 2:00pm
Virtual
Saturday Craft Series
Crafts
Mar 13, 1:00pm - 2:00pm
Virtual
Saturday Craft Series
Crafts
Mar 20, 1:00pm - 2:00pm
Virtual
Saturday Craft Series
Crafts
Mar 27, 1:00pm - 2:00pm
Virtual
Saturday Craft Series
Crafts
Apr 3, 1:00pm - 2:00pm
Virtual
Saturday Craft Series
Crafts
Apr 10, 1:00pm - 2:00pm
Virtual
Saturday Craft Series
Crafts
Apr 17, 1:00pm - 2:00pm
Virtual
Saturday Craft Series
Crafts
Apr 24, 1:00pm - 2:00pm
Virtual
Saturday Craft Series
Crafts
May 1, 1:00pm - 2:00pm
Virtual
Saturday Craft Series
Crafts
May 8, 1:00pm - 2:00pm
Virtual
Saturday Craft Series
Crafts
May 15, 1:00pm - 2:00pm
Virtual
Saturday Craft Series
Crafts
May 22, 1:00pm - 2:00pm
Virtual
Saturday Craft Series
Crafts
May 29, 1:00pm - 2:00pm
Virtual
Saturday Craft Series
Crafts
Jun 5, 1:00pm - 2:00pm
Virtual
Saturday Craft Series
Crafts
Jun 12, 1:00pm - 2:00pm
Virtual
Saturday Craft Series
Crafts
Jun 19, 1:00pm - 2:00pm
Virtual
Saturday Craft Series
Crafts
Jun 26, 1:00pm - 2:00pm
Virtual
Saturday Craft Series