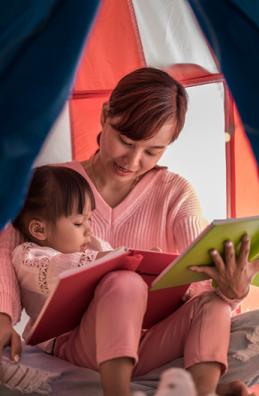 Family Literacy
Toddler Story and Play Time (Children 18-36 months)
Children ages 18-36 months and their parent/caregiver are invited to join us for sweet, simple picture books and play time.
AVAILABILITY / NOTES
(
3
Seat(s) Available)
DATE & TIME
Aug 24, 10:15am - 11:00am
REQUIREMENTS
This is a recurring program. If registration is required, you must register individually.
LOCATION
Briarwood
85-12 Main Street, Briarwood, NY 11435
(718) 658-1680
AUDIENCE
Kids
Other Dates & Locations
Family Literacy
Aug 31, 10:15am - 11:00am
Briarwood
Toddler Story and Play Time (C...