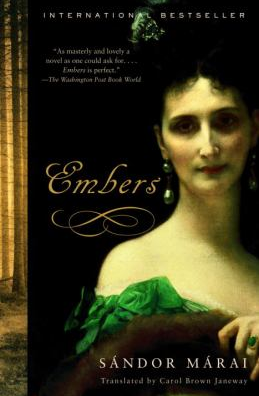 Summer Reading Session
Summer Reading: Book Discussion "Embers"
Join us for a book discussion of "Embers" written by Sandor Marai. Synopsis: In a secluded woodland castle an old General prepares to receive a rare visitor, a man who was once his closest friend but whom he has not seen in forty-one years. Over the ensuing hours, host and guest will fight a duel of words and silences, accusations and evasions. They will exhume the memory of their friendship and that of the General's beautiful, long-dead wife. And they will return to the time the three of them last sat together following a hunt in the nearby forest--a hunt in which no game was taken but during which something was lost forever.
DATE & TIME
Jul 15, 10:30am - 11:30am
LOCATION
Bayside
214-20 Northern Boulevard, Bayside, NY 11361
(718) 229-1834
AUDIENCE
Adults
Registration Not Required