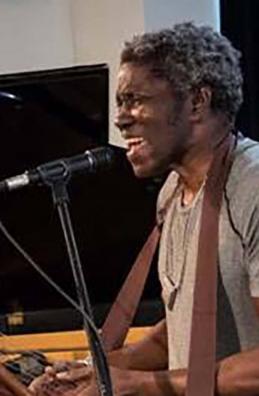 Concerts
Summer Reading: Multi-Instrumentalist Abdou Mboup
Abdou Mboup is a musician, composer, and bandleader who plays a variety of instruments – congas, timbales, cymbals, talking drum, 21-string Kora, and the Xalam, a five-string African guitar. Born to a family of oral historians, multi-instrumentalist Abdou Mboup shares traditions transmitted generation to generation. This program is funded by the office of Council Member Daneek Miller. Watch live on our Facebook page,
https://www.facebook.com/QPLNYC
. Visit summerreading.queenslibrary.org for more Summer Reading programs.
DATE & TIME
Jun 24, 6:00pm - 7:00pm
LOCATION
Virtual
AUDIENCE
Family
Registration Not Required