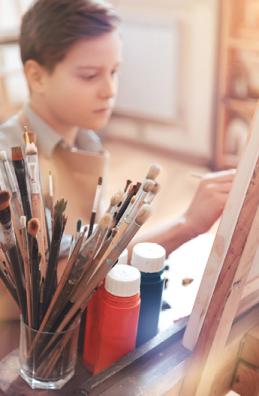 Outside
Project Art
A free collaborative, Creative Arts workshop for students ages 4-12, sponsored by ProjectArt. Two workshops are offered weekly on Thursdays from December 2022 through May 2023.
DATE & TIME
Mar 30, 3:45pm - 5:45pm
SERIES
Customers are required to attend all sessions of this program. Registering for this session will reserve your spot for the entire program.
LOCATION
Forest Hills
108-19 71 Avenue, Forest Hills, NY 11375
(718) 268-7934
AUDIENCE
Kids
Other Dates & Locations
Next 30 Days

2
Any Time

5
Outside
Apr 6, 3:45pm - 5:45pm
Forest Hills
Project Art
Outside
Apr 20, 3:45pm - 5:45pm
Forest Hills
Project Art
Outside
Apr 27, 3:45pm - 5:45pm
Forest Hills
Project Art
Outside
May 4, 3:45pm - 5:45pm
Forest Hills
Project Art
Outside
May 11, 3:45pm - 5:45pm
Forest Hills
Project Art
Outside
May 18, 3:45pm - 5:45pm
Forest Hills
Project Art
Outside
May 25, 3:45pm - 5:45pm
Forest Hills
Project Art