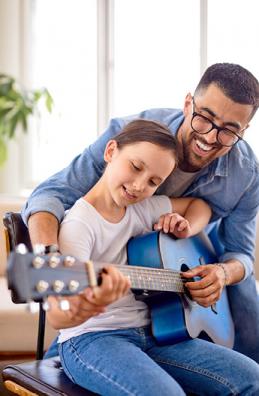 Summer Reading Session
Guitar Lessons
Join us for eight weeks of guitar lessons, for children ages 10-18! Learn songs, scales, chords, and strumming. Guitars will be available for those 18 years old and under with a library card. Participants must attend all eight classes and take a memory quiz. Preregistration in-person is required.
DATE & TIME
Aug 23, 4:00pm - 5:30pm
SERIES
Customers are required to attend all sessions of this program. Registering for this session will reserve your spot for the entire program.
LOCATION
Woodhaven
85-41 Forest Parkway, Woodhaven, NY 11421
(718) 849-1010
AUDIENCE
Kids
Register by Phone or in person