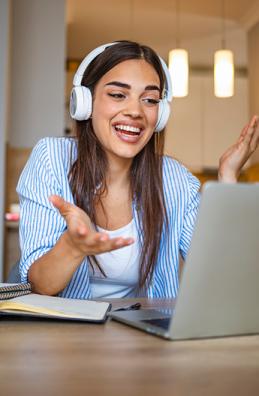 Classes (not ESOL)
Conversational Spanish for Beginners - Level 2
Have you studied Spanish before? Would you like to improve your speaking ability? Join us for a virtual 10-week conversational Spanish class. This course introduces additional elements of the Spanish language including vocabulary, grammar and advanced-beginner-level conversational skills. This class is for those with some previous knowledge of Spanish. Preregistration is required. To register, please email
sz-programs@queenslibrary.org
. Space is limited. The virtual course will be held on Zoom.
DATE & TIME
Apr 3, 3:00pm - 4:30pm
REQUIREMENTS
This is a recurring program. If registration is required, you must register individually.
LOCATION
Virtual
AUDIENCE
Adults
Register by Phone or in person
Other Dates & Locations
Classes (not ESOL)
Apr 10, 3:00pm - 4:30pm
Virtual
Conversational Spanish for Beg...