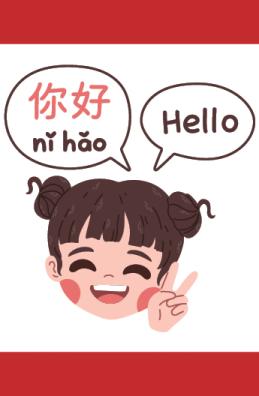 Classes (not ESOL)
Chinese For Travel
Participants will learn basic Chinese sentences that will equip one with the capability to move around easily without an interpreter while traveling in this amazing land.
AVAILABILITY / NOTES
(
15
Seat(s) Available)
DATE & TIME
Feb 3, 11:00am - 12:00pm
How To Attend?
REQUIREMENTS
This is a recurring program. If registration is required, you must register individually.
LOCATION
Laurelton
134-26 225 Street, Laurelton, NY 11413
(718) 528-2822
AUDIENCE
Family
Other Dates & Locations
Next 30 Days

3
Any Time

4
Classes (not ESOL)
Feb 10, 11:00am - 12:00pm
Laurelton
Chinese For Travel
Classes (not ESOL)
Feb 17, 11:00am - 12:00pm
Laurelton
Chinese For Travel
Classes (not ESOL)
Feb 24, 11:00am - 12:00pm
Laurelton
Chinese For Travel
Classes (not ESOL)
Mar 3, 11:00am - 12:00pm
Laurelton
Chinese For Travel
Classes (not ESOL)
Mar 10, 11:00am - 12:00pm
Laurelton
Chinese For Travel
Classes (not ESOL)
Mar 17, 11:00am - 12:00pm
Laurelton
Chinese For Travel
Classes (not ESOL)
Mar 24, 11:00am - 12:00pm
Laurelton
Chinese For Travel