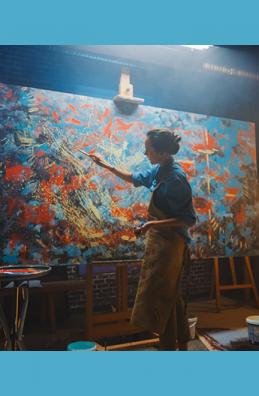 Adult Program, General
Arts Grants Program: Information Sessions
Artists and culture workers: would financial support help you bring your vision to life? Arts Grants for Queens funds up to $5,000 for Queens-based artists, organizations, and culture projects in the borough—allowing for more local art to enrich and enliven ourcommunity. Join Flushing Town Hall's Arts Services Department for an information session about program guidelines, grant cycle schedules, and best grant writing practices. For more information, visit:
https://flushingtownhall.org/arts-grants-for-queens
. Preregistration is required. This program is supported by the New York State Council on the Arts, Statewide Community Regrants Program (formerly the Decentralization Program) with the support of Governor Kathy Hochul and the New York State Legislature.
AVAILABILITY / NOTES
(
29
Seat(s) Available)
DATE & TIME
Oct 13, 6:00pm - 7:30pm
How To Attend?
REQUIREMENTS
This is a recurring program. If registration is required, you must register individually.
LOCATION
Cambria Heights
218-13 Linden Boulevard, Cambria Heights, NY 11411
(718) 528-3535
AUDIENCE
Adults
Other Dates & Locations
Next 30 Days

1
Any Time

1
Adult Program, General
Oct 27, 6:00pm - 7:30pm
Peninsula
Arts Grants Program: Informati...
Adult Program, General
Nov 10, 6:00pm - 7:30pm
Jackson Heights
Arts Grants Program: Informati...